AN INVESTMENT YOU'LL WANT TO MAKE
ATTRACTIVE BUSINESS MODEL
The Private Schools industry in the US is an $84.7 billion industry and is expected to increase faster than the economy overall. With a proven successful academic model, House of Academia is in high demand and well-positioned to capitalize on the industry's overall growth trends.
Students enrolled in our K-12 program will provide you with recurring revenue. In addition, you can add other revenue streams such as tutoring or summer programs.
Recurring revenue, proven model and an increasing demand for special education create the potential for a solid return on investment for franchise owners.
WHAT DOES IT TAKE TO OWN AN HOUSE OF ACADEMIA FRANCHISE?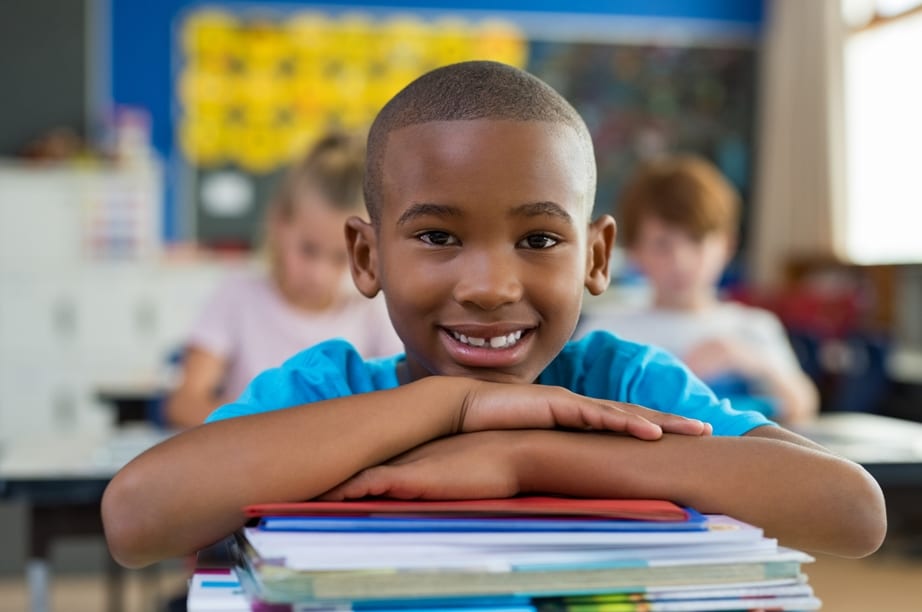 ESTIMATED INITIAL INVESTMENT
$352,950 – $718,700 (includes franchise fee)
ROYALTY FEE
7%
of Gross Sales
FRANCHISE FEE
$59,000
Frequently Asked Questions
What experience do I need to become a House of Academia franchise owner?
Franchisees must enjoy children and be excellent communicators and thoughtful listeners. They should have networking and customer service skills, maintain a professional demeanor and appearance, have basic business and computer skills, and be able to lead, motivate and train capable staff on the House of Academia educational model. They should also have an above average credit rating and sufficient capital to adequately capitalize the early development of the business.
Ideal candidates will have experience in teaching – preferably special education. We look for motivated individuals who embrace the idea of a children's franchise and the vision of our brand. Ideal candidates appreciate the importance of House of Academia's standards and understand how those standards provide the brand with advantages over the competition.
All candidates must agree to a full security background check.
Do I need to have teaching credentials to be a successful House of Academia franchisee?
• No, as a House of Academia franchise owner, you do not need to have teaching credentials. However, each franchise applicant should check their own state's requirements. Teaching experience, especially with special needs children, may be beneficial, but many owners rely on the professional experience and expertise of their staff and faculty to provide those skills.
• Although a teaching credential is not required, a passion to make a difference in students' lives is necessary to build a successful business. Of course, House of Academia is also a business, so leadership, administrative and/or operational skills are valuable.
What is provided as part of the House of Academia franchise program?
Support from the very beginning and throughout the entire journey. See Training & Support.
Does House of Academia help with site selection?
House of Academia does not help with traditional site location services. However, we have been through this process more than once ourselves and can provide advice and recommendations based on our experience.
How much will the House of Academia franchise program cost me?
ESTIMATED INITIAL INVESTMENT: $352,950 – $718,700 (includes franchise fee)
ROYALTY FEE: 7% of Gross Sales
FRANCHISE FEE: $59,000
Is financing available?
House of Academia does not provide financing, however, many financial institutions understand the value of investing in a proven franchise and are willing to back your venture. Your local banker is a great person to talk to about your options. The Small Business Administration (SBA) can also give you information regarding their lending programs. In addition, there are several lenders and financing companies that specialize in franchise lending. Check online for one in your area.
Are there ongoing fees to pay?
Yes, House of Academia is typical of most franchise opportunities. There is an initial franchise licensing fee, ongoing franchise royalty fees based on revenue, and marketing fees. You should also plan to pay for operating expenses, such as rent, utilities, salaries, insurance, and taxes.
Are there any advertising fees?
House of Academia charges its franchisees 2% of revenue to contribute to the overall branding and marketing of its name and image. In addition, House of Academia provides each of its franchisees access to discounted local digital and traditional marketing services, including branding, SEO, search engine marketing, online listing maintenance, online reputation management, social media marketing, and event marketing.
What is the term of the agreement?
The term of the House of Academia agreement is 5 years.
How do I get started?
Start by submitting our "Contact Us" form below
Review the House of Academia Franchise Disclosure Document (FDD)
Attend a House of Academia Discovery Day
Understand the agreement and fees, seek outside advice if needed, prepare a budget
Sign agreement
House of Academia Franchise Opportunity
Learn more about House of Academia's Special Education franchise opportunity.
Get Started with a HOA Franchise
With a House of Academia franchise, you can own a business delivering your own personal vision of quality special education. Our business model offers a proven path to personal enrichment and financial independence, with the chance to work on your terms. At the same time, you'll be generating positive change in your community and creating a better world for future generations.
Ready to learn more about our special education franchise opportunities? Complete this form to contact our team and take your first step toward owning a House of Academia franchise.
Request More Information: