About Us
House of Academia provides comprehensive educational services to children with Asperger's syndrome, High Functioning Autism, and other related disorders. House of Academia fully approved by the Department of Elementary and Secondary Education. The school provides its students with developmentally based, psycho-educational interventions, utilizing positive behavior supports to ensure academic and social pragmatic success. It provides a low stress, therapeutic setting necessary for the development of coping skills.
The Private Schools industry in the US is an $84.7 billion industry and is expected to increase faster than the economy overall. House of Academia focuses on a niche segment in that industry that has also shown a lot of potential for growth. In the U.S. overall, 14.4 percent of all students were special education students (ages 3-21) in 2019-20. Eleven percent of all students with disabilities have been diagnosed with autism alone, according to 2019-20 data, this almost doubled from 5.8.
The most recent U.S. Department of Education statistics show the student-teacher ratio for special education steadily rising from 2006 to 2016. The current rate of more than 17 to 1 is now higher than the overall student-teacher ratio in general education. This will drive more students to private schools that can offer smaller class sizes which benefits the special needs students.
Make an impact as a House of Academia franchise owner!
Whether this is your first business venture or you're a seasoned pro at this, we provide the structure and the support necessary to help franchisees of all backgrounds succeed. Our thorough support system has been an enormous part of our success over the years.
Not only do we help franchisees give back to their communities through exceptional child development, but we also make it easy for them to do so! As new locations open up, we look forward to the opportunity to help our business owners meet with success in their ventures.
If you are interested in the possibility of owning a business that gives back to the community and makes a major impact on the trajectory of children's lives, please call us at (407) 473-3187 to learn more about House of Academia.
Booming Industry
Education is an essential and growing industry. With public schools continually reducing special needs services, you can meet the demand for quality special education with a business that is lucrative and rewarding.
Work/Life Balance
Weekends and holidays. Remember those? With support from your staff, you'll enjoy flexible hours and being there for your community and your family.
For Educators or Investors
Our advanced training, support, and processes make it possible for franchisees to succeed – no matter your background. House of Academia is with you from the start.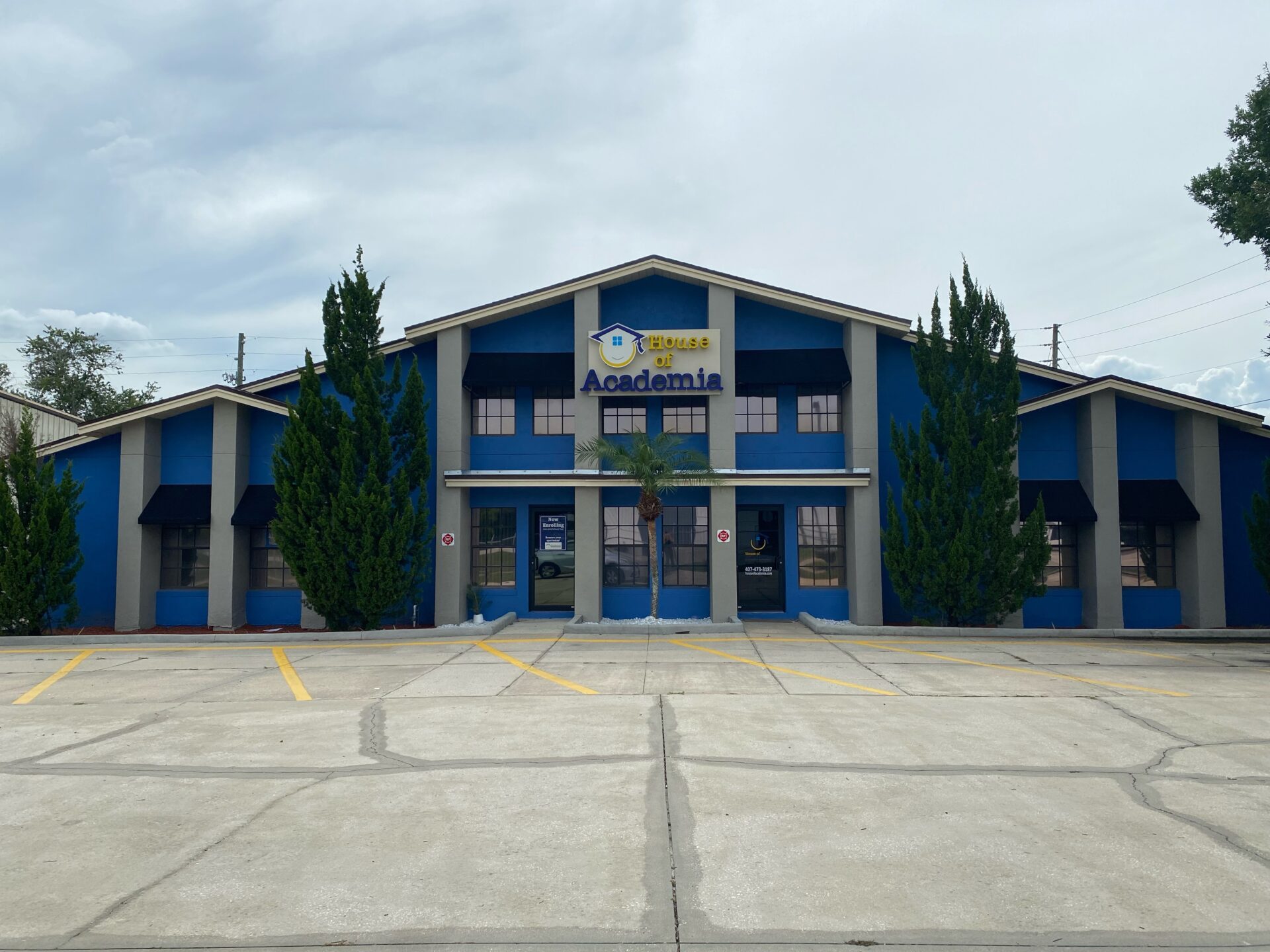 A REAL LIFESTYLE SHIFT
As a House of Academia owner, you are focused on a niche segment in the education industry with a real need and rising demand. You'll find out how rewarding it is to be able to have a positive impact on the lives of your students. This will change your entire perspective on life.
A MODEL THAT WORKS
Joining the House of Academia franchise network means that you have instant access to proven educational models, methods and tools. House of Academia remains committed to researching, implementing and practicing the latest in teaching methods for special needs children and passing that knowledge on to you.
DEDICATED LEADERSHIP
House of Academia is committed to providing its franchisees with all the support needed to make them successful in their local market.
House of Academia Franchise Opportunity
Learn more about House of Academia's Special Education franchise opportunity.
Get Started with a HOA Franchise
With a House of Academia franchise, you can own a business delivering your own personal vision of quality special education. Our business model offers a proven path to personal enrichment and financial independence, with the chance to work on your terms. At the same time, you'll be generating positive change in your community and creating a better world for future generations.
Ready to learn more about our special education franchise opportunities? Complete this form to contact our team and take your first step toward owning a House of Academia franchise.
Request More Information: